Help is just a click away. See our frequently asked questions!
I live outside of North America, do you ship to me?
Yes! Bombay Hair is proud to ship worldwide. Please note, all tools sold on www.bombayhair.com or www.bombayhair.ca have North American plugs. For voltage specifications please see the specifications on product as they may vary. All prices are in USD on www.bombayhair.com and CAD on www.bombayhair.ca
How long is the processing time for orders?
Please allow 24-48 business hours for us to process your order. Once your order ships you will receive a confirmation via email including a tracking number to follow the progress of your order. Orders are processed Monday-Friday 9am-5pm PST (excludes weekends and holidays) .
What does backorder mean?
At Bombay Hair we try our best to make sure all products are fully stocked, but given high demand and popularity of Bombay Hair products some items may be temporarily placed on back order but, not to worry!
When a product goes out of stock we place it on "back order" - this allows you to purchase the item so that once it is restocked you are first in line to receive it.
In other words, if you purchase - or have purchased an item on backorder and you have received an order confirmation with an order number that means your credit card has been successfully charged. So once the product hits our warehouse floor, your order will ship out immediately!
How long will it take my package to arrive?
All packages within North America (Including Canada, USA and Mexico), are delivered within 1-6 business days. You can pick your shipping method during checkout as we do offer three different shipping methods! Your timeline may be affected by customs clearance time within your own home country.
I need my order faster! What can you do?
You can select overnight shipping at checkout for an additional cost. This service is only available in Canada and the USA. 12PM PST is the cut off for overnight delivery. Please always allow at least 24 hours for processing.
Yes we do! PO Boxes are handled by Canada Post or USPS. Please allow a little extra delivery time for this service.
I think my package is lost.
I think I received an incorrect item.
Oh no! First please be sure to check your confirmation email. Confirm that the type of extensions or styling tool received are different thatn what you have ordered. If your order is incorrect please use our contact form here. Click Order inquiry, and select Received an incorrect item . All order issues need to be reported in 3 business days. This way we can most effectively get you the correct item.
How long does a backordered item take?
Backordered items can vary in stocking time depending on the product. For a better estimate you can always email or live chat us. All backorder arrival times are best estimates and are subject to change.


I tracked my package and it says it has been returned to you.
FedEx and UPS will make 3 delivery attempts to your provided address. If the three attempts are unsuccessful they will hold the package for 2 more business days at their facility. If the package is still not retrieved the package will be returned to us. Packages that have been abandoned or returned to sender are subject to a $25 return to sender fee which will be deducted from your return. Packages that require to be re-shipped will be subject to a shipping fee.
I want to change my order.
Due to a high volume of order all orders are sent to processing immediately. This helps us get you your products even faster! If you need to make changes we will do our best to accommodate you. Please send us an email immediately at info@bombayhair.com


Will I get charged duties and taxes on my order?
For USA: No duties or taxes are charged for orders under $800. Orders over $800 are subject to duties charged by the USA.
For Canada: No duties are charged for delivery anywhere in Canada.
For other countries: Duties and Taxes charged are determined by the receiving country. Please contact your local Customs and Border officials for an estimate on duties and taxes in your country.
Bombay Hair does not reimburse duties and taxes charged by your home country. Packages that are abandoned due to customs and duties charges will not be refunded and are subject to additional fees.
Can I download your styling tool instructional guide?
How do I know what color I am?
Matching your hair extensions is easier than you think! When looking at photos online make sure you brightness is turned all the way up and you do not have a night mode or blue filter on. We do our very best to show the true colors online.
Not able to find or figure out which color you are? You can easily send us a photo by clicking the link and we will color match you! Click here for a color match.
Remy hair is the highest quality of hair extensions! What makes Remy hair so great? Remy hair is kept with the cuticles intact and all hair strand are aligned in the natural direction of growth. This means beautiful hair that is soft to touch and does not easily tangle. Remy hair is used in all clip-in extensions at Bombay Hair.
Virgin hair is less processed then Remy hair and is used in our semi-permanent collection (Tapes, Weaves, I-tip and Keratin tip). This hair is even softer then our clip hair!
What is the difference between Virgin and Remy hair?
There is a difference between our tape-ins, weave, fusion (semi-permanent) and clip-ins. For our semi-permanent lines we use the highest quality 100% virgin hair. Virgin hair is processed differently than our clip-in extensions. They have fewer treatments done to them in the factory than our clip-in extensions. It's a softer consistency, however, our tape-ins are double drawn, giving you double the volume per tape-in section.
The clip-in extensions sets are made with 100% human Remy hair. Remy hair is a bit thicker than virgin hair, which needs a little more help in the factory with the dying process. We also create our clip-ins to be thicker than our tape-in extensions. Our clip-ins are double-wefted and thick from root to tip, so you're getting thicker hair and more volume--which is why we use Remy hair for clip-ins. People are generally looking for a fuller look with clip-ins also (bridal hair, ect).
Double drawn refers to the collection process of the hair. Most short hairs are removed from the extensions, meaning each set is long and beautiful. This eliminates unwanted scraggly hairs. Yayy!
What are tape in extensions?
Tape in extensions are a semi-permanent solution - perfect for those people who want to have "I woke up like this" hair. Imagine not having to put in and take out hair daily and still having full thick hair. Tape in extensions take about 45 minutes to 1.5 hours to be installed and can last anywhere from 6-9 weeks, thought the hair can be reinstalled unto 1 year with proper care.
Tape In Extensions Install Method:
Bombay Hair tape used in our hair extensions is a medical adhesive and is hypoallergenic – made in the USA. Our tape provides a secure application that can also be easily removed and/or for reapplication.
Once hair is "sandwiched" in between two (2) pieces. For thinner hair types, you may apply just one (1) piece with single-sided tape.
Bombay Hair always recommends you see a professional for installation.
What are clip in extensions?
These types of hair extensions are the perfect solution if you want to temporarily add length and volume to your own hair within minutes. Since clip-in extensions are NOT permanent, they are very easy to apply and remove. Clip-in extensions are the most affordable option for natural, healthy and fabulous looking hair.
How do you put in hair extensions?
Hair extensions add length and volume to your hair within minutes. Here is a video with a step-by-step tutorial showcasing how to clip Bombay Hair extensions into your hair. Of course, feel free to add your own spin and creativity to it!
You will be able to to put in your extensions in less than 5 minutes, and remove them even quickly. With practice comes experience, so in no time at all you will be a pro!
How long do hair extensions last?
Care is key when it comes to the life of your hair! Since all our hair is 100% human hair the best advice is to treat it like your own hair. Always gently brush your hair during wear and before your store them away. Always store your hair properly in the zip bag provided, or on a hang-your-hair hanger inside of a carrier. The more products and heat you apply to your hair, the more love it will need!
Clip-in extensions average life span is 3-6 months to well over a year.
Tape, weave and fusion hair extensions average life span: 3-12 months depending on care! Our semi-permanent line can be installed and re-installed. The best way to make these last longer is to not dye, purple shampoo or alter them in any way just like your own hair.
Overall, the better you take care of your extensions the longer they will last. An important factor in expanding the lifespan of your extensions is by deep conditioning! It is great to deep condition them once a week (if you wear them often). Also, overnight deep conditioning with a small about of Argan or Almond Oil is just lovely for your extensions! We recommend laying your extensions flat to dry on satin or silk.
Bombay Hair tape, weave and fusion hair is made from the highest grade of hair, 100% virgin human hair – this is our luxury hair line which is meant to last as long as possible with daily wear!
What types of hair extensions do you have?
We carry Clip-In, Weave, Tape, I-Tip and Keratin Tip.
How do I avoid damaging my hair?
Always treat your Bombay Hair like your own natural hair! Heat protectant sprays and hair oils are a great way to maintain the integrity of your hair when using our hair tools. Also, using a lower setting can assist with preventing damage to your natural hair.
Avoid dying, toning or altering the hair in any way!
Bombay Hair does not recommend dying, toning or altering the hair in anyway in order to maintain the amazing quality. Should you choose to dye your hair you should always take them to a professional licenced hair stylist. Always use a tester piece first before dying. Once Bombay Hair extensions have been dyed, toned, altered we can no longer guarantee the quality of the product.
Not able to find or figure out which color you are? You can easily send us a photo by clicking the link and we will color match you! Click here for a color match.
What should I avoid when wearing Tape-In extensions?
Factors that may affect your tape-in extensions:
1) Note that environmental factors may have an affect on the longevity of your tape. It's always a good idea to cover up your hair in high summer heat/tropical conditions (especially around where the adhesive connects to your natural hair). Wearing a hat will keep the hair protected from the sun and assist in maintaining the longevity of your tape-in installation.
2) Salt water/swimming in chlorine pools may also affect the adhesive in the tape. It's always a good idea to keep your hair out of the water to ensure a long-lasting hold.
3) Enter the salon at your own risk. Bombay hair is not responsible for the persons/salon installing your hair. As salons are not certified by us, we cannot take responsibility for the persons installing the hair. If you have any issues with the tape installation - this is between the client and salon.
4) It's recommended to use very small sections of hair when applying tapes, some salons use too thick of sections and it will cause the tapes to fall out shortly after install. It's important to find a salon that has good reviews. Ask them about their customer service policies, especially if you are not satisfied with the installation.
5) If the salon tones, dyes or uses hair tools on the hair that are too strong/hot - this can greatly affect the integrity of your extensions. If your hair feels dry, tangled, matted or like straw after leaving the salon - your hairdresser may have used chemicals that were too strong for the extensions, or possibly a hair tool that was way too hot for your extensions. Yes, it is absolutely possible to burn hair extensions, just like your own hair, it will fry and become damaged. This is between you and your salon to resolve this.
6) Always check the quality of the hair extensions in the bag once your extensions arrive from Bombay Hair, if it's not up to your standards, you have 14 days to contact us for a return or exchange. If you feel the quality was perfect before your entered the salon, it's up to you and your hairdresser to resolve why the hair feels different after leaving the salon.
7) Washing your hair daily is not recommended. Less moisture = longer hold. Many are accustomed to daily washing, it is not recommended to wash your tape-in extensions more than 3 times weekly. Washing tapes daily will affect the adhesive.
8) It's always a good idea to blow dry your hair/extensions after washing. Sleeping on wet hair will push moisture into the adhesive area and cause the tapes to come apart. Imagine putting a roll of tape in water for 8 hours - the adhesive won't stick.
9) Always use a good deep conditioning treatment once per week on your hair, along with hair oil on the ends after washing. BH recommends if you have long extensions to sleep with your hair in a braid or with a silk head scarf/cap around your head. This will assist with any pulling/shifting of your extensions while you sleep. Silk pillow cases are a great alternative also.
10) Regular trims, just like your own hair, will help keep the ends of your extensions fresh and voluminous. This also alleviates tangling.
11) Shedding is a normal part of our own hair, the same goes with hair extensions. Do not be alarmed if you have shedding. This does not mean product is defective. Tape-in extensions are meant to last 2-3 installations, with that, shedding will occur with each install. It is recommended to purchase new hair thereafter.
12) After a few weeks of wear: Tape-ins may have some stay hairs that pop out at the top of the weft. This is a normal part of every day wear. Just like our natural hair, the extensions may move/shift with your natural hair. Simply trim the top of the weft before re-installing the hair.

13) Dying your extensions or toning them at home is at your own risk. Using dyes that are semi-permanent (28 washes for example) may be a better option, as these are less damaging to hair than permanent hair colors. After extensions have been opened/dyed the sale becomes final.
How do I remove Tape-In extensions?
We recommend getting your tape-in extensions installed and removed by a professional hair salon. If you choose to do this at home, tape-in extensions can be removed with Bombay Hair Bond Remover (for professional use only). Place the bond remover over the adhesive part of the tape-ins and let sit for a few minutes until it has been absorbed. Gently pull apart the tape-in extension sandwich, then gently pull off your natural hair. Being as gentle as possible will assist in maintaining the integrity of your natural hair. After removing all of your extensions, shampoo and condition your hair as usual.
What is your return policy?
For Hair
We accept returns or exchanges within 14 days of delivery for full priced hair. All hair and packaging must be in original condition with ties intact. All hair purchased on seasonal sales including but not limited to Black Friday, Boxing day etc., is exchange only. Hair that is final sale will be clearly marked in the product description. Hair that is returned open is subject to a minimum 25% restocking fee of the full value of the order.
For Styling Tools
We accept returns or exchanges within 14 days of delivery. All tools and packaging must be in original condition. All hair purchased on seasonal sales including but not limited to Black Friday, Boxing day etc., is exchange only. Styling Kits, exclusive promotions and other sales may have special conditions indicated in the description. Tools that are opened and returned are subject to a 15% restocking fee.
Shipping
All delivery and shipping fees are nonrefundable. Bombay Hair does not reimburse for duties or taxes incurred by your home country. Any packages returned due to abandonment or returned to sender will be refunded with the deduction of incurred expenses. A $25 return to sender fee is applied to these orders.
We recommend that all hair is sent back with a tracking number. If your order is sent back without a tracking number Bombay Hair is not responsible for any lost or damaged packages.
Items that ship with free delivery will have a $10 deduction if returned for initial shipping costs.
How do I start my return or exchange?
Start by letting us know what you are returning and receive your instructions by clicking here. Our easy return page will help you make this process so much easier. You'll need the email address you ordered with and your order number handy. Once you submit all your information about the return we will get back to you in 24-48 hours with an approved return centre and mailing instructions.
What if I am returning items from Canada or other international countries?
No problem, please use our return manager to submit your return or exchange.
I sent back my return. What will I receive more information?
As soon as your return is received by our facility your return will be processed within 24-48 hours and receive an email stating the return was completed.

Once we have sent your refund back to your original payment method, it can take your financial institution up to 5 business days to process.  
I used a discount code for my purchase, can I return or exchange this?
For hair and styling tools bought with a promotional code we are happy to offer you an exchange or refund within 14 days. Items purchased on site wide sale, bundle pack/styling kit or holiday sales, are eligible for exchange only+ shipping costs. Styling Kits, exclusive promotions and other sales may have special conditions indicated in the description.
How can I color match my hair without opening the extensions?
For Clips: You will notice your hair will arrive in two separate hair nets. the smaller bundle is your test piece. You can take off the net and test this piece in your hair.
Do not remove the gold ties attached.

For Tapes/I-Tip/Fusion: You can remove the sandwiches from the hair net.
Do not remove the brown ties.
For Weave hair: You can gentle remove the weave from its package to test the color.
Do not remove the gold ties.
Some packages may ship with zip ties. Do not remove the zip ties if you may need to return.
What is unopened condition?
For Hair: This means the hair has never been used, and the security ties are intact. These ties can be gold, brown or zip ties. Hair that is received in opened condition is discarded. Do not remove the zip ties/golden ties/brown ties if you may need to return. Hair that is returned open is subject to a minimum 25% restocking fee of the full value of the order.
For Styling Tools: This means the box has never been opened and the tool has never been plugged in. Tools returned open are subject to a 15% restocking fee.
I ordered my item and received it later. When is the last day I can return or exchange my item?
You must submit your request for a return or exchange before the 14th day after delivery. For example if your order was delivered May 1st, you have until May 14th to submit a return or exchange request.
Do I need to use return manager? Can I send this back on my own?
All returns must be submitted through our return manager. Any returns received without notice through return manager will be rejected/discarded and refunds will not be provided.
Do I need to pay for my return?
Yes, customers are responsible for safely sending the exchange or return item back to us. We suggest you purchase tracking information from your courier as Bombay Hair is not responsible for lost returns.
I opened my hair. Can I return it?
Opened hair can not be returned due to its hygienic nature. Hair that is returned open is subject to a minimum 25% restocking fee of the full value of the order.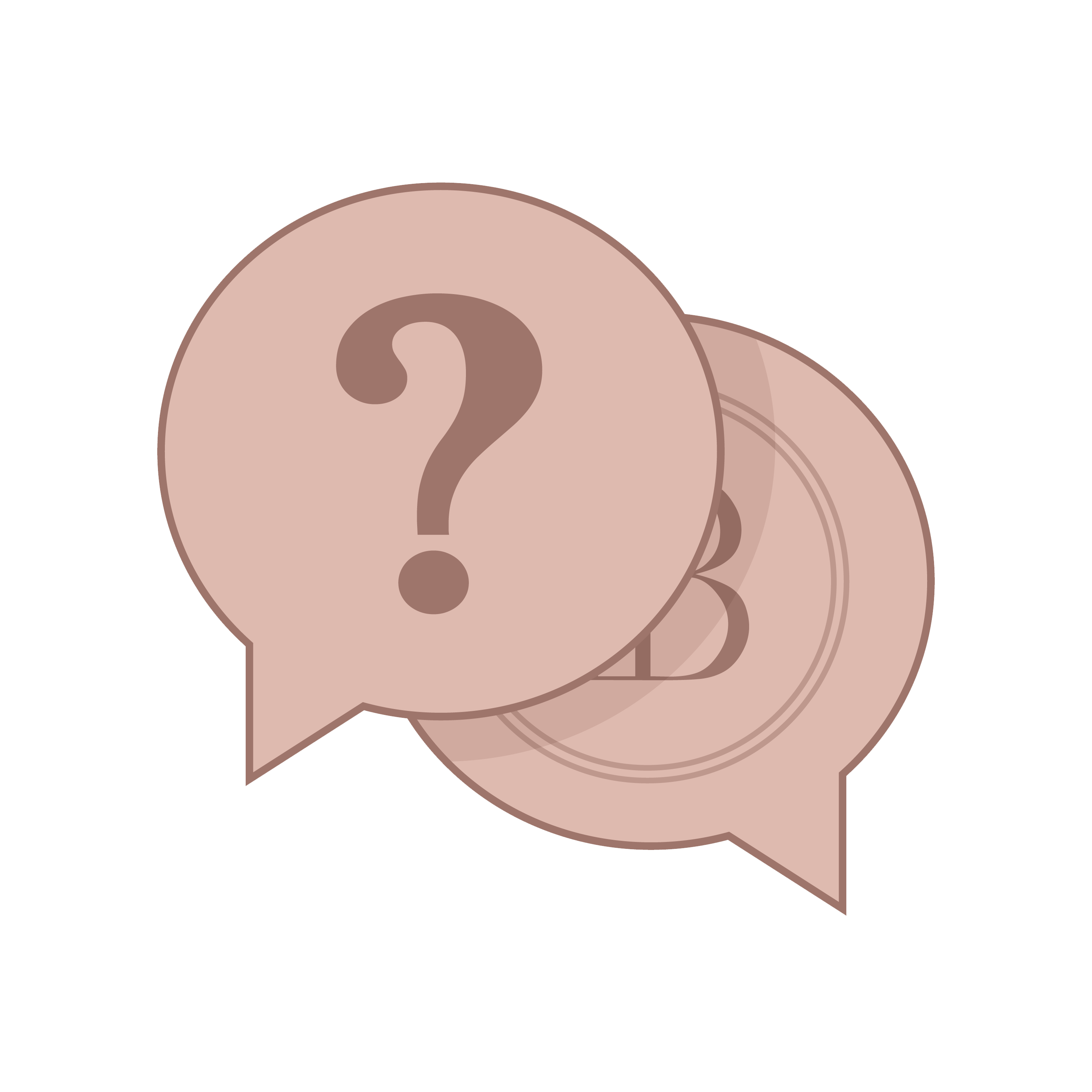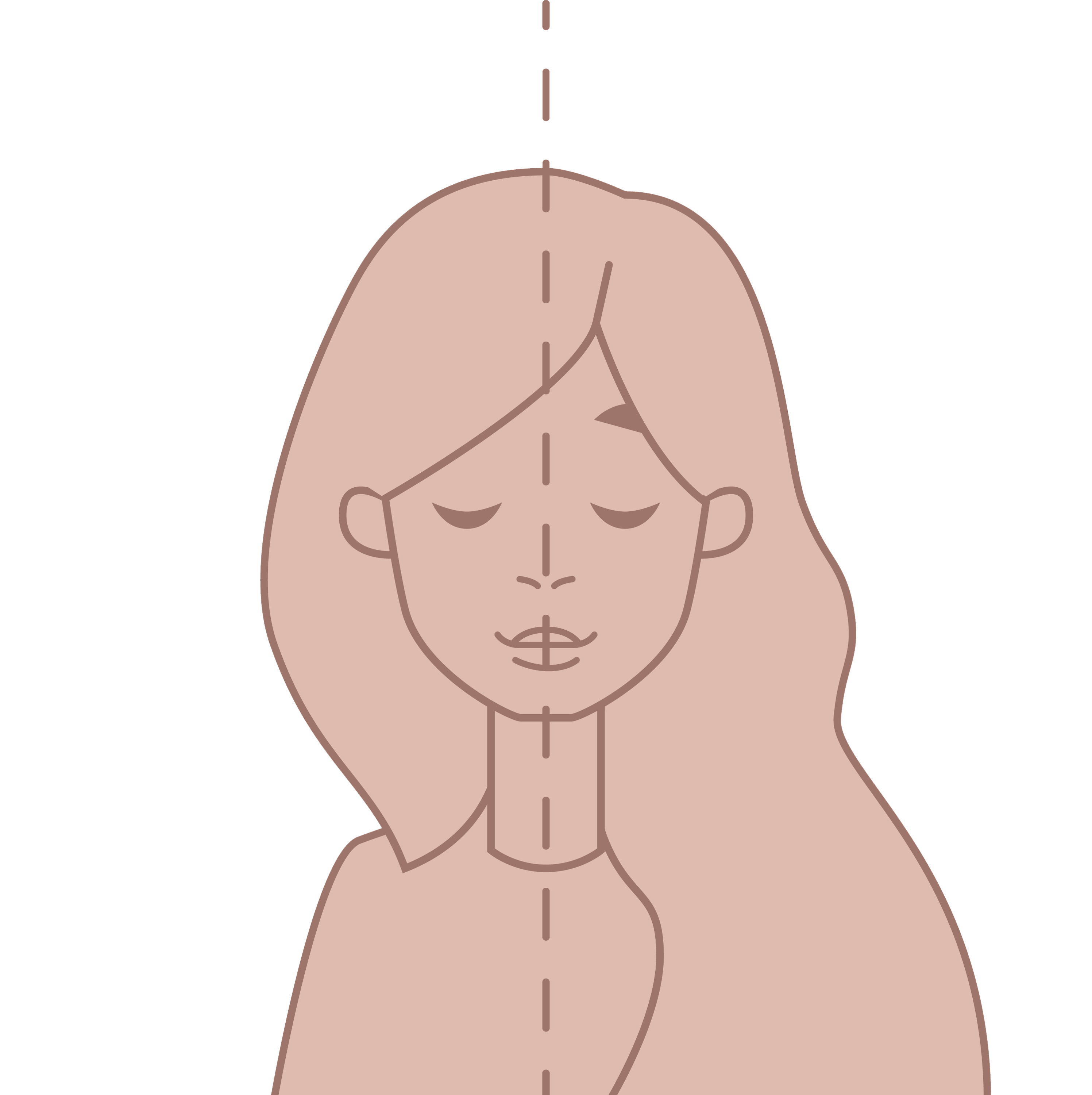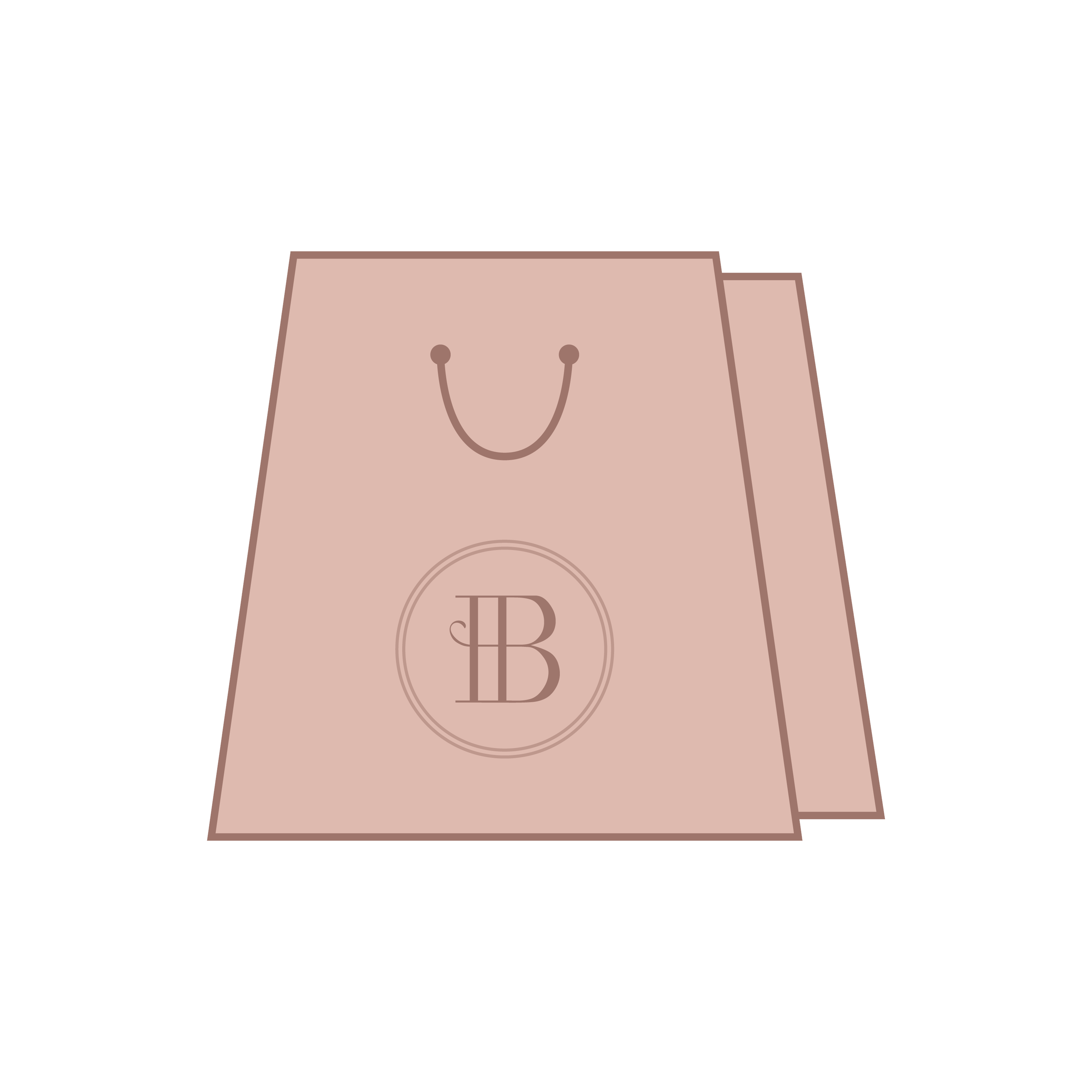 STILL HAVE ANY QUESTIONS?
Monday to Friday - 9:00am to 5:00pm PDT
Phone Support: 1-833-245-1989